I was going to post an EOTD, when this hit my inbox. I've been interested in Rapidlash for a while, but don't know much about it. It's supposed to make your eyelashes and brows better condition and appear thicker/longer etc, in 4-6 weeks. Personally, I want my eyebrows to grow and fill out in the right places, and would kill for longer lashes. There's a video, and everything:


I haven't read any reviews, have any of you tried Rapidlash? It normally retails at $50, but it's
on sale at Hautelook
for the next 38-ish hours, so it's
down to $25
. Not exactly impulse-buy cheap, but maybe cheap enough to try it out and see how it works. I'm going to, at least.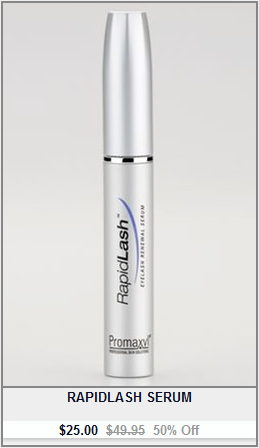 As always, Hautelook is an invitation-only sale website, so
I can invite you
, and if you sign-up/buy anything using my referral link, I get credit for it. Hence why I'm not telling you omgRapidlashisamazing, because I haven't tried it, and I'd consider that unethical. But hey, if you're going to buy something anyway, use my link and make me happy.